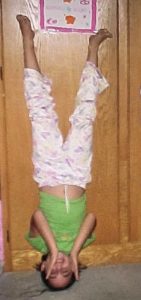 I was born in Tarzana, California in July 1994.
All I can really remember about my childhood was that I was shy and afraid to show my teeth when I smiled. I had one dog in my early years, named Babe that was a toy poodle and was kidnapped by coyotes. I got a haircut from my mom in the garage that made me run around the house afterward screaming "I LOOK LIKE A BOY!" which didn't really help the situation, as I was already being made fun of for having hairy arms. My parents never got along and I have 2 older sisters that I love very much, however let's say they weren't the best of influences (not their fault). We were always moving homes and schools, which meant friends coming and going along with that.
From those few details about my life I'm sure you can deduce what follows into the teenage years -> insecurity, instability and a search for something to subdue that.
From middle school to the age of 22, I was constantly looking outward for love and acceptance. Using substance to try to get it faster and louder, and to make all the pain of anxiety and shyness go away. Needless to say, it didn't work. After completing my degree abroad I returned home to Los Angeles, lost and at rock bottom . All my plans revolved around partying because that was all I knew. After all the years of destruction, finally my body and lifestyle could not take anymore and started to scream back.
In December 2015, I was laying in bed when the sharpest pain I had ever felt radiated from my lower back. I asked my friend to take me to the chiropractor because I did not know what to do. On the way I fainted and had a minor seizure. I woke up to her screaming my name, confused from the whole situation. I didn't really think anything of it, as it was the first time it happened. Over the course of the following 5 months, I had about 5 episodes. The last one was on May 31st 2016, which was the worst of them all. The next day, on June 1st, I had decided I had enough. Something in my life needed to change. Something finally clicked in my head that said, this is not right, I need to pay attention to my body and take care of it… only later to find out my mind had to be taken care of too. I became completely sober that day.
Next, I decided to finally look into what was physically happening in my body. When I finally made it to an MRI scan, they had told me right after that I had 4 bulging discs in my lumbar spine. I don't know how it happened. It could possibly have been from the many falls I had experienced in my non-sober days or from a car accident I was in, in high school but who knows. All I knew now was that I had to take care of my body and do whatever was necessary to feel good and healthy. This was my catalyst into the world of yoga.
At the beginning, I thought yoga was there to help me strengthen my core and back and release the pain I kept experiencing. I did not know it would give me so much more than that. What I believed to be only a physical change became mental and spiritual. Not only had I not experienced any pain, fainting or seizure episodes, but also I felt clarity. More clarity than I had ever experienced in my life beforehand. For the first time in my adult life, I was sober and properly paying attention to my body and mind. I had these silly but amazing epiphanies such as thinking to myself, WHAT DO YOU ACTUALLY WANT TO DO NOW? WHAT MAKES YOU HAPPY? All my plans began to revolve around positivity and light, instead of darkness.
My excitement for life had begun. I felt it radiating positively to the people around me as well. When I would share my story to my friends and family, they would look at me with these big eyes of wanting to feel the same thing. I could feel it. They all wanted to drop their bad habits and join me in this mission of love. Love for yourself and love for others. This feeling, that you could finally be spending time with only yourself and actually enjoy it was something unheard of. From then, I knew at some point in my life I would make it my mission to use this beautiful practice to help others find this same feeling.
I began thinking about what I had to do next. I realized that Los Angeles was not the place for me and decided to return to Israel, where I had completed my bachelor's degree in communications and business the previous year. Not only had I returned, but also I felt this need to serve the land that had brought me love, warmth, family and beautiful, true friendships. I then drafted to serve in the Israeli Defense Force to give back to a country that had given me so much. That's a whole other story in itself but anyways during my service, I had copious amounts of time to practice yoga. Being 100% dedicated to my self-practice felt so good! I was positive that after completing my service in December 2018, I had to upgrade to the next level.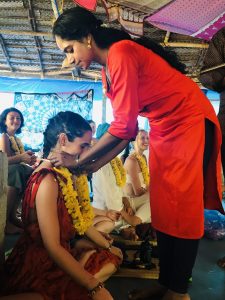 I signed up for my first yoga teacher training in Varkala, India. There I completed my 200-hours in Hatha & Ashtanga. I met such beautiful souls that I keep in touch with today and the city itself was a magical place. I would definitely return!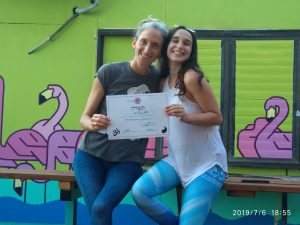 I signed up to my second yoga teacher training when I returned to Israel. A short but sweet and amazing course: 40-hours of yin yoga. Again, I met amazing people and learned so much.
Most recently, I signed up for a 300-hour yoga teacher training in Ubud, Bali. Something about yoga therapeutics sounded so perfect for me as a teacher. I never connected with one type of yoga (ashtanga, hatha, yin, power, iyengar, bikram[or "hot yoga" now that the Netflix documentary came out and shared the truth about this crazy guy], raja, vinyasa, vijnana, kundalini, and the list goes on). I fell so in love with yoga, I wanted and still want to be able to learn from them all. Creating sessions perfectly tailored for my students' needs and wants, without having to choose one type of yoga. This course went beyond how to teach [INSERT YOGA TYPE HERE] class. It became about the student. It became about being personal. It became about health and safety, and that's exactly what I needed for myself as well. It was a challenging but extraordinary experience to learn so much about my peers, my teachers and myself so closely. I knew this is where I was supposed to be. I had come full circle from where I dreamed of being in Los Angeles, talking about my sobriety and my start in yoga. Now, I was in Bali gaining the tools to be the person I wanted to be. To be someone who can properly help others going through a similar journey that I had gone through. And of course I met such special souls in this course as well. Side note: if you're looking to meet amazing, kind, thoughtful people who are looking to make the world a better place, go to any yoga teacher trainings! As you can tell, I've participated in 3 so far (and plenty more to come) and each one was filled with them!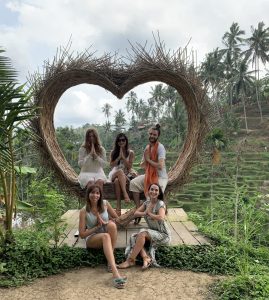 As my written story comes to an end for now, I am so excited to start my full time career in yoga. Everything in my life brought me to this very moment. I strongly believe this life chose me, and now I get to share everything I've learned with you and all my future students! This won't be sugarcoated to say starting a career on your own is easy because it is not, however, working for yourself and doing what you love makes it all worth it. I will never stop learning, teaching and evolving while giving life everything I got!
I want to personally say a giant THANK YOU to YOU for reading this, for visiting my new website, for being a part of my yoga journey as a teacher, student and friend.
Please feel comfortable to write to me and give me feedback or just to talk and get to know each other! In a giant world of loneliness and sadness, it is time to change up the game and create a community of support and happiness. Spreading love and light to everyone and anyone, to create a better world for each other and for the future of this planet!
Stay shanti,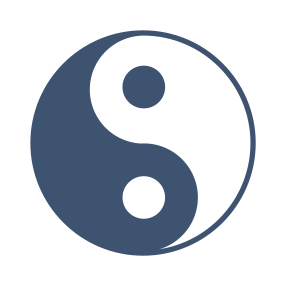 Sivahn